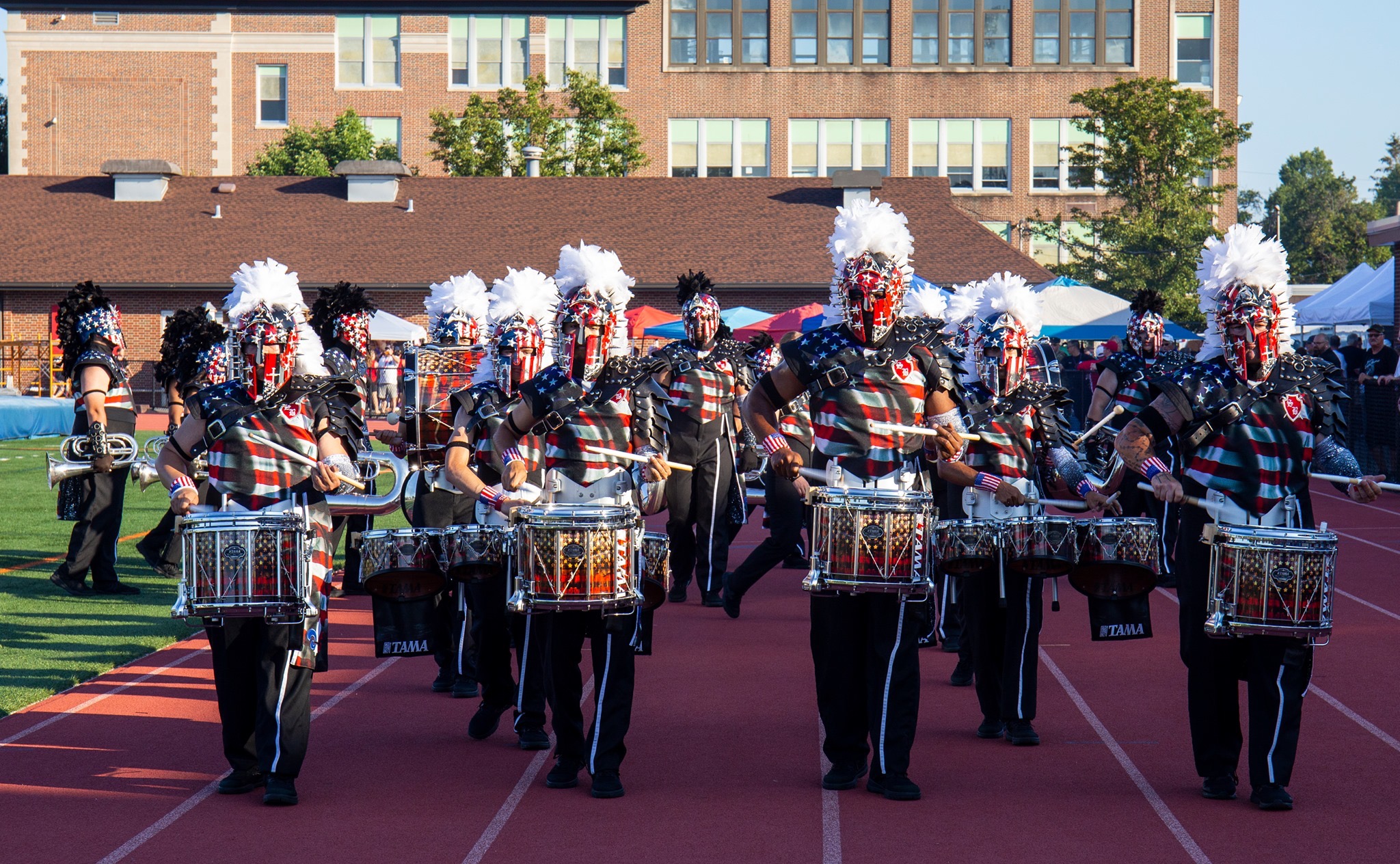 We are The saints Brigade
Mission Statement
The Saints Brigade Drum and Bugle Corps, hailing from Port Chester, New York, is a community based non profit organization where its members learn musical enrichment and performance skills through the activity and the arts. We strive to instill qualities such as honesty, dedication, team work, commitment and pride. We welcome all ages and gender who's goal it is to practice excellence through music education and accept new ways to perfect their passion.
News & Updates
London Calling
This year we are going international! After a successful trip to Disney World in Florida, we are all systems go on our next huge trip and the destination will be the 2020 New Year's Day Parade in London, England!
In addition to the trip, this year we will be sporting a redesigned image. Come see our new uniforms at our upcoming performances.
2019 Schedule
Friday, May 31st - Pleasantville NY Memorial Day Parade
Sunday, June 2nd - NYC Celebrate Israel Day Parade
Saturday, June 8th - Hudson NY Parade
Saturday, June 29th - Braintree MA Parade & Show
Sunday, June 30th - Bridgeport CT Parade
Tuesday, July 2nd - Mamaroneck NY Parade
Wednesday, July 3rd - Randolph MA Parade
Thursday, July 4th - Bristol RI Parade
Thursday, July 4th - Norwood MA Parade
Saturday, July 13th - DCA Show Clifton NJ
Saturday, July 20th - DCA Show Long Island NY
Saturday, July 27th - Mariano Rivera HoF Induction Parade New Rochelle NY
Saturday, August 3rd - DCA Show Kingston NY
Wednesday, August 14th - Little League World Series Parade Williamsport PA
Saturday, August 17th - Battle in the Boroughs Drum Corps Battle NYC
Tuesday, January 1st 2020 - London New Years Day Parade
For more info please visit our Facebook page!
OUR TEAM
Frank Barchella - Director
Madeline Rende - Assistant Director; Drum Major
Troy Williams - Assistant Director
Christian Orrico - Assistant Director; Brass Caption Head
Lamont Coy - Percussion Caption Head
Juan Aguilar - Brass Tech
Reuel Camacho - Percussion Instructor
Mat Gurdak - Brass Tech